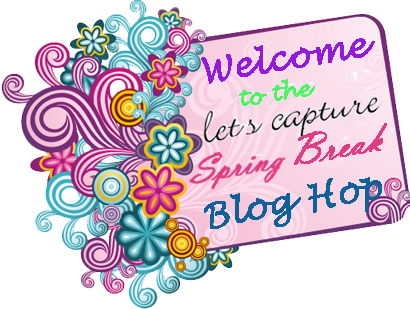 Thank you for joining us as we try and Capture Spring Break!!
If you have happened upon my blog please pop on over to
Let's Capture These Sketches
to begin the hop.
Please join the new sketch team as we take a journey to a popular Spring Break location. Pack up your scrapbook goodies and hop along each blog. Be sure to keep your eye open for a letter posted on the blogs and be sure to post comments as you go. Once you are done, please comment on the
LCOM Sketch Blog
and unscramble the letters to find out our destination. Now... some of the members couldn't make the trip and didn't post a letter. Let us know who couldn't join us for an extra chance to win! Email your answers tomailto:%20thynner5@yahoo.ca and put LCOM Blog Hop in the subject line for a chance to win some great prizes.
Grab a drink and let's get this party started!
LCOM Blog
Vanessa
Steph
Susie
Guylaine -
*** You are HERE ***
Darlene
Raissa
Gisele
Anita
Rochelle
Charlotte
Elisa
Carolyn
Regiane
Tara
Smitha
Lynne
LCOM Blog
Now, this is about me: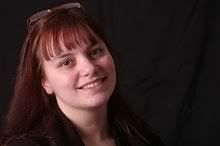 I am the mother of 3 beautiful children; David, Ariane and Valerie who are between the ages of 5 – 10 years old. They are of course my first source of creativity. My day job is a project planner in the administrative field.
I discovered scrapbooking in September of 2006 during my last maternity leave. It was a wonderful way to fill my days and create beautiful memories for my children.
Since then, this hobby has become a passion. Scrapbooking enables me to develop the creative side of my personality. I alternate between scrapbook pages to cards and mini albums. I also enjoy creating my own sketches.
I am still evolving as a scrapbooker observing all the inspiration on the internet. I know that scrapbooking will always be part of my life.
This is the LO I made with the beautiful sketch specially made for this blog hop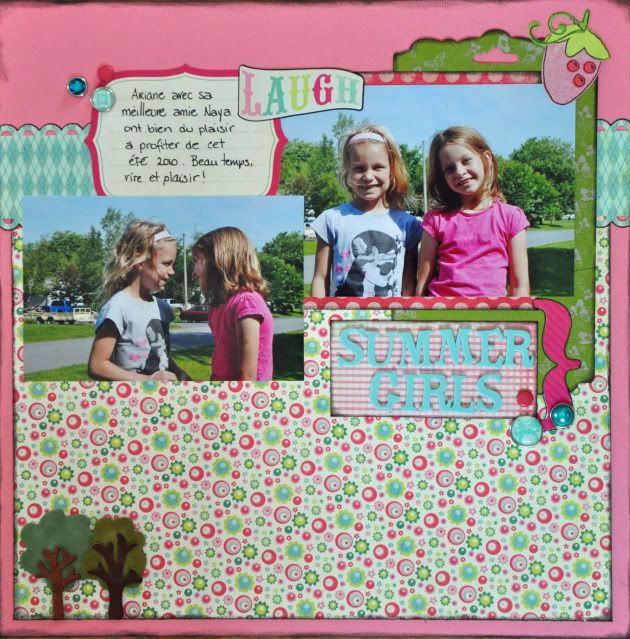 The letter I have to give you is: R
Good luck!!!
Thanks for joining me! Please head on over to Darlene -
http://darlenedeon.blogspot.com/
Hope you had fun!